Unveiling the world's most comprehensive AI triage solution+ at the frontline of U.S. healthcare
+CXR and non-contrast head CT. Some features are not available in all regions, please check the regulatory status with an Annalise.ai employee.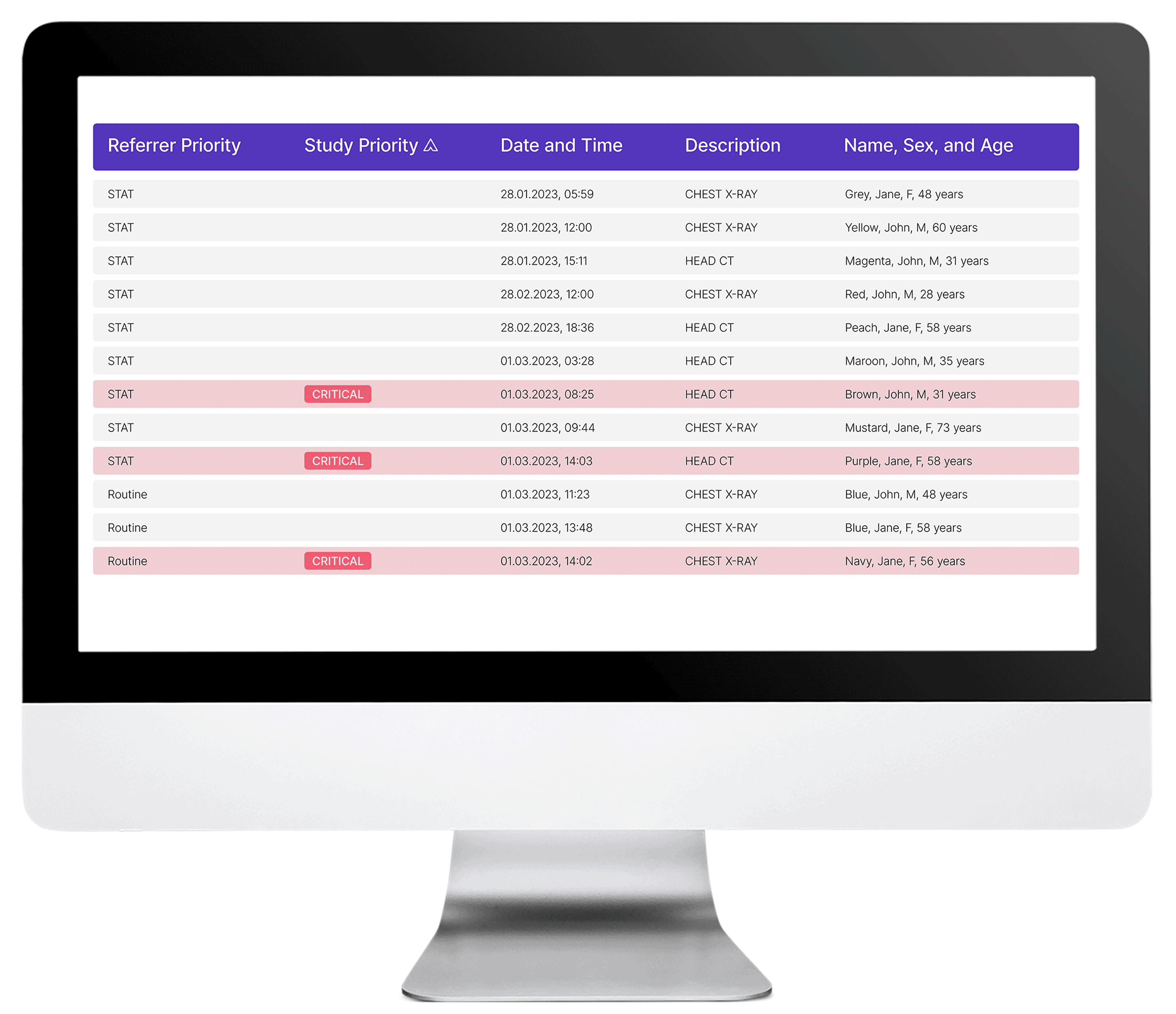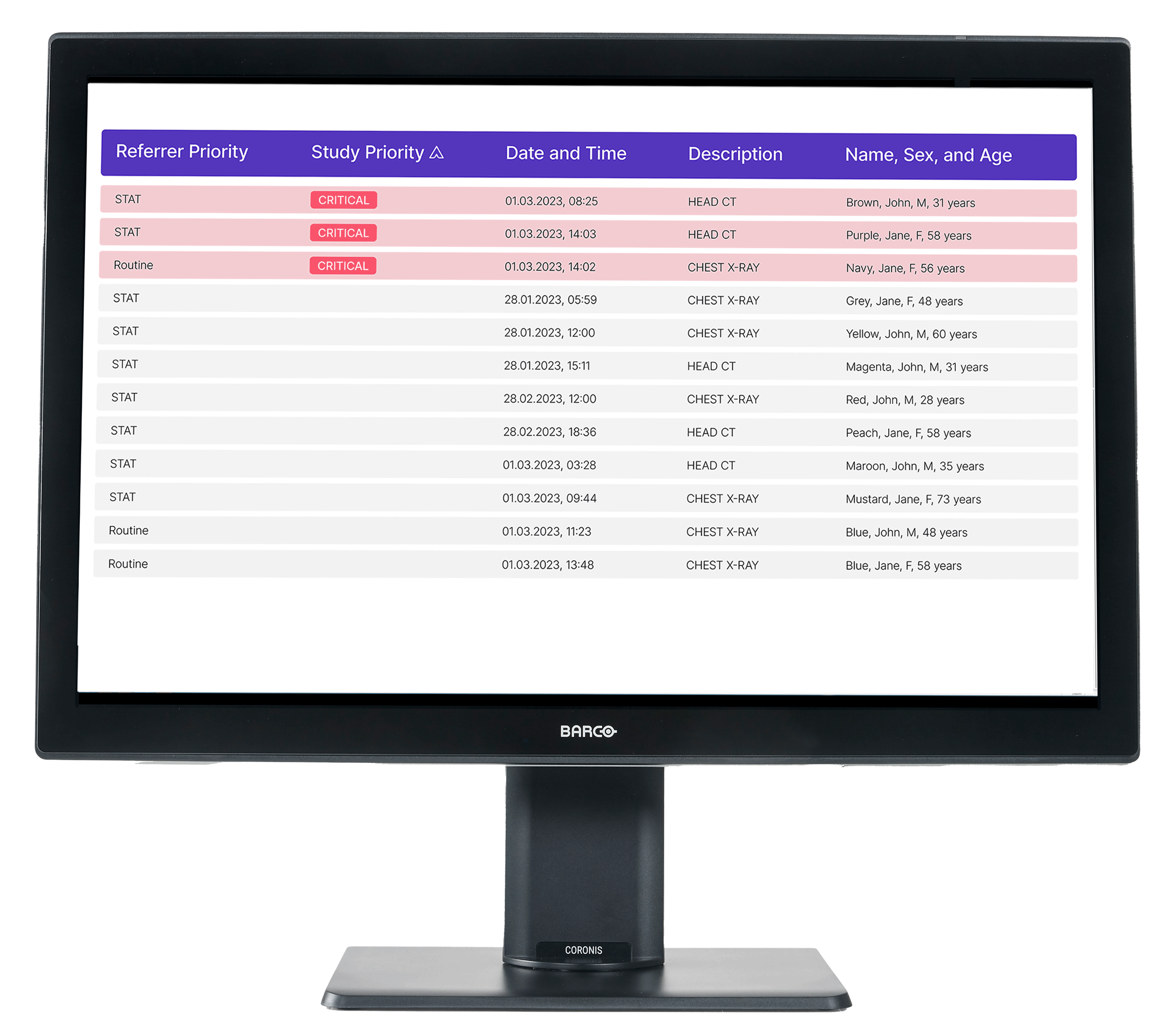 Annalise Triage prioritizes time-sensitive cases, supporting improved reporting times, report turnaround times, and time-to-care for high priority head and chest findings without interrupting the clinical workflow. Our solution gives Radiologists added confidence, especially at night and on weekends when there is less staff coverage and potentially higher risk to patient health.
Annalise Triage – Truly comprehensive coverage of urgent findings
Annalise Triage is the most comprehensive AI triage product for chest X-ray (CXR) and non-contrast head CT (NCCTB) available in the US. It flags and prioritizes 12 time-sensitive clinical findings, often encountered in ED. It is the only solution differentiating pneumothorax and tension pneumothorax on CXR, and the first ever radiology medical AI to receive FDA breakthrough device status for obstructive hydrocephalus. Configurable to up to five different operating points per finding, Annalise Triage offers the highest flexibility in the field to adjust to individual clinical needs.  
Annalise Triage is especially suited for low staff coverage, high risk situations to provide an additional, immediate alert of potentially time-sensitive conditions. This could save valuable moments in the time to care, especially at night and on weekends. Our triage solutions have been shown to improve median report turn-around times of up to +39%.1
1 Karunasena S et al. Radiologist reporting productivity benefits from AI-assisted triage of CXR studies in clinical practice. Poster presented at BIR Annual Congress 2022.
Multi-award-winning solutions
These 12 findings are the tip of the iceberg.
Annalise.ai offers radiologists faster report turnaround time by flagging critical cases for worklist prioritization. The size, quality, and diversity of training data has been key to developing such a high performing model. 
Discover Annalise Solutions
Contact us to request a brochure, private demonstration, or to ask any questions you may have.